We've compiled a list of practitioners that provide a wide variety of integration services. Please feel free to use any of these amazing light workers or let our selection spark your imagination so that you can find your perfect integration specialist as you dance along your journey toward unimaginable interconnectedness.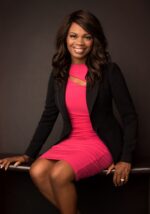 Long Business Description
LaVonne is a spiritual teacher, global speaker, and medium. She provides support for women and men dealing with processing the  many forms of loss and grief. LaVonne provides workshops, gatherings, private personal or group sessions.
For upcoming mediumship, reiki, grief support workshops and speaking events, please contact LaVonne.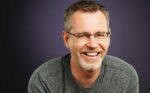 262 E. 3900 S. Suite 126
Salt Lake City 84107
Long Business Description
Michael King is an Energy Kinesiologist, He has spent years mastering a brain integration acupressure program that gives him the ability to access the survival regions of the brain. 
 
These integrative protocols work for a myriad of issues ranging from dissolving mental blocks that hinder the achievement of life's goals and dreams to transforming negative patterns and beliefs that impact personal relationships to discharging past traumas and releasing painful memories that have created inhibitions with life. Simply put, his work helps you access your potential, express your unique self, to grow and evolve.